Main Content
About
About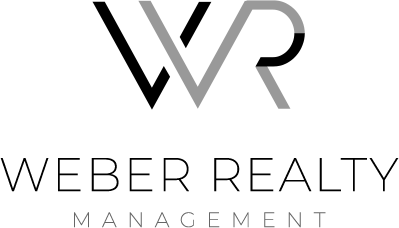 With over 35 years of experience, Weber Realty offers a comprehensive range of management services custom designed for property owners to reach their real estate and lifestyle goals. A dedicated staff member will always be proactive and maintain clear communication.
We leverage our industry expertise and long term relationships to offer project management, operating cost savings and income optimization. Whether it's controls for building systems like heat or water, security issues, repairs, or compliance filings, we're on top of it, providing tenants with extraordinary customer service. We handle all administrative operations, from rent/maintenance collection to owner distributions, insurance, taxes, and more. When it comes to management services, we're hyper responsive to both board members and individual owners or tenants. We make sure all financials, inspections, and registrations are taken care of, so property owners can have peace of mind and optimize their real estate assets.
Client
Testimonials
Weber was my management company for two years and they were wonderful to work with. They are extremely prompt with their communication and handling of issues. And beyond this, they are just extremely kind and easy to get along with. I'll truly miss h...
I have lived in a Weber property for the last 2 years in Chelsea and have found them so easy to work with as a property management company. They keep the common areas of our building clean & are extremely responsive to emails/calls - which is so appr...
Weber Management is a wonderful real estate management company. I moved to the city 3.5 years ago and they have been my management company for the past 2.5 years. Very quick to respond and always very helpful. We had great supers that were always he...
Weber is an exemplary realty management company. In the three years that I have rented with them they have always provided unparalleled service and follow up. Aaron in the management office is a true professional; courteous, fair and trustworthy. ...
Weber has managed my building for the last year or so and they've been the best building management company I've had in New York City! I've lived in NYC for many years and have had 7 different apartments and some of the management companies in thi...
Weber Realty provides excellent and courteous service. I needed some information and documents in order to do a refinance and he prepared it and got back to me within a day. Highly recommended.