SCOPE OF SERVICES
Management Portfolio & Unit Mix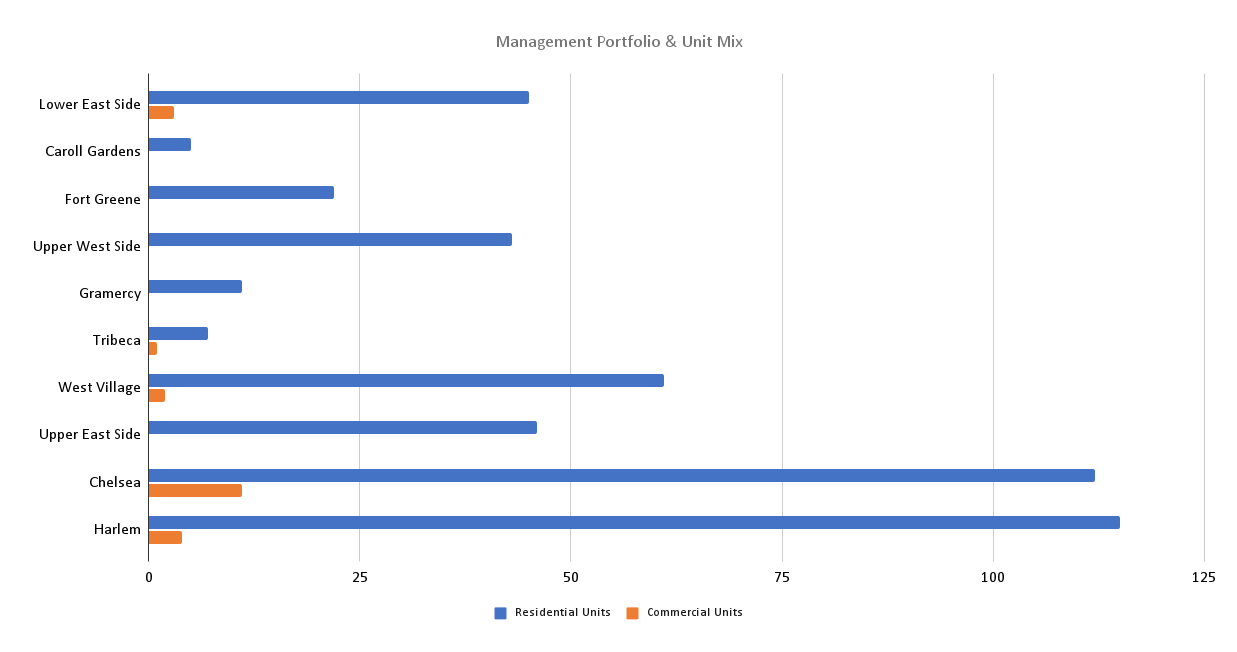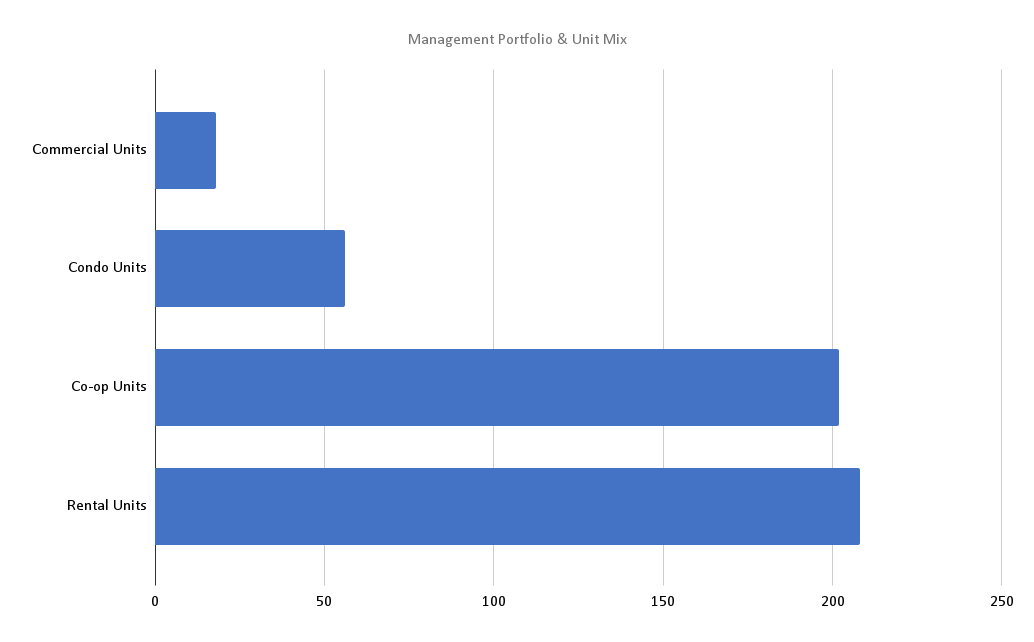 Maintenance & Operational Efficiency
Tenant Relations

24 hour customer care
Rent/Maintenance Collection
Coordinate maintenance requests from tenants
Organize general maintenance and labor

Maintenance Contracts

Maintenance staff performance reviews and education
Volume discounts on general supplies and hardware
Elevator and boiler efficiency testing and inspection
Expedite job completion times

Lower Utility Rates

Save up to 13% on electricity and gas – Energy aggregation purchase program.

Contract Optimization

Competitive Insurance Pricing/Terms
Superior Rates on Banking Service
Discount Tax Certiorari Services
Seamless Online Maintenance Tracking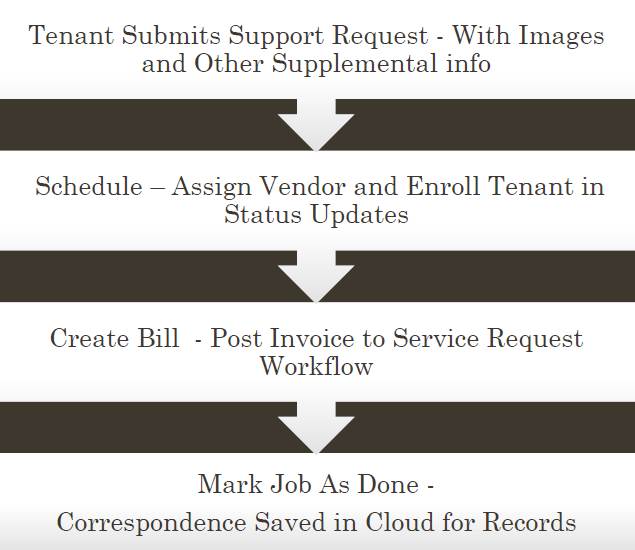 Tenants submit support requests from any device to easily include images.
Payment and bill automatically posted to ledger
Manage inventory and post inspections
Management Software
Tenant Portal

Secure – Online payments are more secure than mailing a check.
Convenient – Easily view your balance, and make payments online using your preferred method.
Effortless – Set up automatic payments and never worry about paying late fees.
Fast – Quickly file and track maintenance requests directly through the Online Portal.
Up to date – Keep your contact information and insurance details current with your property manager.

Owner Portal

Easily access financial information/collections in real time from any device
Save all records online in the cloud
Submit / Check On a Maintenance Request
Association Board Approvals
Project Management
Purchasing Oversight
Cost-Savings Analysis
Frequent Check-Ins
Compliance and Filings
Violation resolution and certification
Reduced fees on dues and Local Law commissioning services
Property registration, permit renewals
Legal Action
Engage tenants while maintaining all compliance standards to manage eviction cases.
Favorable terms from Attorney services
Leasing & Marketing
Superior rates with brokerage to procure tenants for rentals.
Online lease and renewal process
Minimize time between move in/outs
Marketing signage, newspapers posts
Online features – Search engine optimization
Cost Savings on Contracts
Competitive Insurance Pricing/Terms
Superior Rates on Banking Service
Discount Tax Certiorari Services
Workers Comp discounts and Dividends
FINANCIAL SERVICES
Operating Budget
Operating Budget Model forecasts income/costs with a 30+ year outlook. Automatically factor in rate increases/reductions and amortize debt over time. Create various capital structures to insightfully forecast performance.
Yearly comparisons and data analysis
Track an asset's success and viability.
Prepare and present the annual operating budget to landlords before the year starts.
Monthly Financial Report
Owner's Portal – Customize Reporting Parameters:
Balance Sheet
Monthly income and expense statement
Cash Flow
Accounts Payable report
Charge detail
Expense Distribution
Tenant receivables and prepaid report
Copy of monthly bank statements with bank reconciliations
Insure and Allocate Reserves
Distinguish and account for capital reserves, revenue reserves, and replacement reserves.
Reserves 70 percent funded or more.
Reserve rate calculations based on historical data analytics and all projected expenses related to major repairs and replacements expected in the future.
Banking and Insurance Partners leverage financial products to help build capital.
Accounts Payable & Accounts Receivable
Receivables are direct to bank, or via remote systems
Automatically send past due invoices for missed rent to tenants
Manage timing differences between collections and accruals
Inform vendors of any changes required in their invoice submission
Month-end close for accounts payable. Checks trials and runs finals of the outstanding checks.
Upload appropriate documents into AppFolio (service tickets/contracts/other)
Assumed Increases for Costs, Payroll, etc
Changes in Operating Expense Growth Rate Calculated by Weighing:

Historical property data and trends
Inflation & price indexes tracking overall real estate operating costs
Expected gradual increases to dues, subscriptions and taxes

Forecast tax and insurance premiums
Annual Increases Associated with Payroll:

Employer portion of Social Security tax
Employer portion of Medicare tax
State unemployment tax
Federal unemployment tax
Worker compensation insurance
Employer portion of insurance (health, dental, vision, life, disability)